World Health Organization On TCM
 (A short list of disorders as recognized by the WHO, if you have any questions, contact our clinic.)
Practiced for over 3,000 years and now in more than 160 countries, TCM therapy is an accessible and affordable means of healthcare particularly in locations with limited access to "conventional" medicine. Since the therapeutic actions are achieved by mobilization of the organism's own potential, TCM therapy does not produce adverse effects, as do many drug therapies.
The National Health Interview Survey (NHIS) estimated 3.1 million adults and 150,000 children in the US used acupuncture treatments in 2006. The World Health Organization (WHO) published reports in recent decades on findings that acupuncture has proven to be more effective than customarily drug treatments in controlled studies. Modern scientific research studies have revealed the
following actions of acupuncture:
Inducing analgesia
Protecting the body against infections
Regulating various physiological functions
Below is a list of disorders and conditions named in the WHO report which were effective with acupuncture treatments. Depending on each individual patient, we may recommend other TCM treatment methods to replace or complement acupuncture treatments in order to speed up recovery.
Pain – Chronic pain
Headache – Tension headache, migraine, headaches due to various causes
Facial Pain – Craniomandibular disorders of muscular origin
Locomotor System – Restricted movements of the joints, muscle spasm, mobility, joint damage, muscle malfunction, neck pain, periarthritis of the shoulder, fibromyalgia, fasciitis, epicondylitis (tennis elbow), lower back pain, sciatica, osteoarthritis with knee pain, radicular and pseudoradicular pain syndromes, rheumatoid arthritis, inflammation, dysfunctional immune system
Gout – Gouty arthritis

Biliary and Renal Colic – Abdominal colic, gastrointestinal spasm, acute gastroenteritis
Traumatic or Postoperative Pain – Sprains, postoperative pain, throat pain, healing operative wound
Dentistry – Analgesic effects for tooth extraction, pulp devitalization, acute apical periodontitis
Childbirth – Relieving labour pain, reducing duration of labour, increases the activity of the uterus
Surgery – Acupuncture analgesia is a very safe procedure compared with drug anaesthesia
Infections – Acute bacillary dysentery, stimulate the immune system, hepatitis B, epidemic hemorrhagic fever, pertussis (whooping cough)
Neurological Disorders – Headaches, migraines, neuralgia, strokes, paresis, cerebral infarction, ischaemic cerebrovascular disease, nerve function, peripheral nervous disorders, Bell's palsy, facial spasm, coma, insomnia
Respiratory Disorders – Allergic rhinitis, tonsillitis, sore throats, bronchial asthma
Digestive Disorders – Epigastric pain, stomach pain, peptic ulcer, acute and chronic gastritis, gastric spasm, nausea & vomiting, morning sickness, postoperative vomiting, nausea & vomiting related to chemotherapy, irritable colon syndrome, chronic ulcerative colitis, gallstones, chronic cholecystitis
Blood Disorders – Leukopenia
Urogenital Disorders – Postpartum or postoperative urinary retention, urinary stones, sexual disorders, defective ejaculation (no ejaculation during intercourse), chronic prostatitis, urethral pressure, urinary tract infections
Gynecological and Obstetric Disorders – Primary dysmenorrhoea, premenstrual syndrome, female infertility, induction of labour for prolonged pregnancy, abnormal fetal position, deficient lactation after childbirth
Cardiovascular Disorders – Hypotension, heart diseases, obesity, hyperlipidaemia, reducing blood lipids, non-insulin-dependent diabetes mellitus
Psychiatric Disorders and Mental Disturbances – Depression, competition stress syndrome, substance dependence, smoking cessation, alcohol recidivism
Pediatric Disorders – Diarrhoea, convulsions, pertussis, tourette syndrome
Disorders of the Sense Organs – Sudden-onset deafness, Ménière disease, tinnitus, earache, simple epistaxis
Skin Diseases – Chloasma, herpes zoster, pruritus, neurodermatitis, acne vulgaris
Cancers – Relieve cancer pain, control adverse reactions to radiotherapy and chemotherapy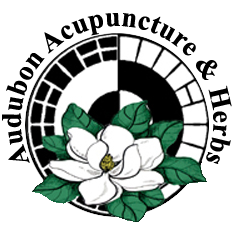 Be Freed From Discomforts
Quickly & Safely
3316 Canal St (Mid City), New Orleans, Louisiana, 70119
Tue - Sat 9:00AM - 5:00PM
Send Inquiry
Or Call — 504 522 8868
Request For An Appointment